Commercial Lighting Installations Liverpool
Commercial Lighting Installations For Liverpool Businesses
Office lighting, shop and showroom display lighting and lighting for your warehouse or workshop – all can play a big part in helping your business show its products or services in the best light.
Just as importantly, all these settings demand a different approach. For example, the right lighting systems can make for a more comfortable workplace, where your staff are happier and more productive. 
Yet in a shop, it's all about creating settings in which the products, rather than the people selling them, can shine. and that all reflects in your business's bottom line!
And in a workshop or warehouse, lighting does a different job again, where the emphasis is more on making sure people working there can see clearly to do their jobs safely and efficiently.
As a business owner or manager, you have to take all these aspects into consideration, as well as trying to keep a firm grip on the cost of lighting your premises in the right way.
If this all sounds a bit complicated, don't worry – because here at 7 Electrical Group, we've got bags of experience in advising businesses like yours on the options available to them. 
We've been in the electrical trade for nearly four decades, and have worked hard to keep pace with technical innovations in the lighting industry. So we will always take time to find out what's most important to you about the lighting for your business – and then recommend solutions that meet all those priorities.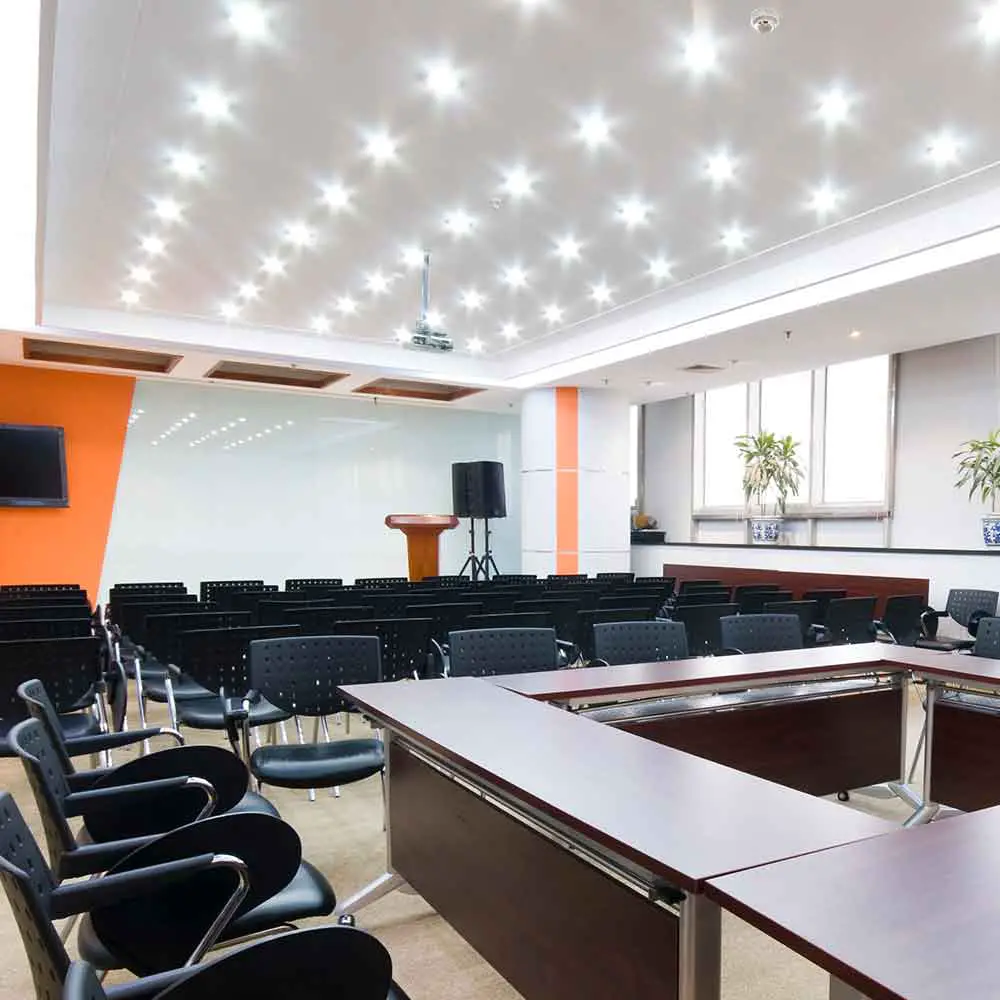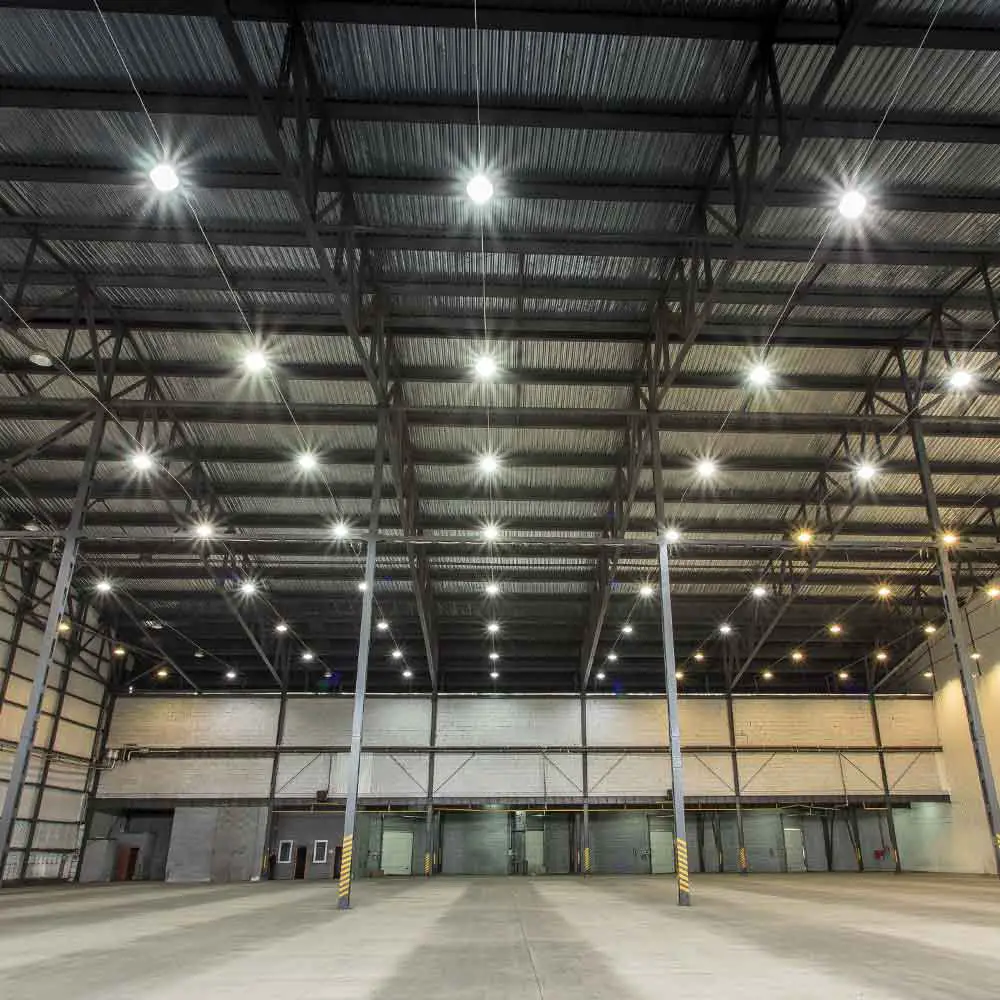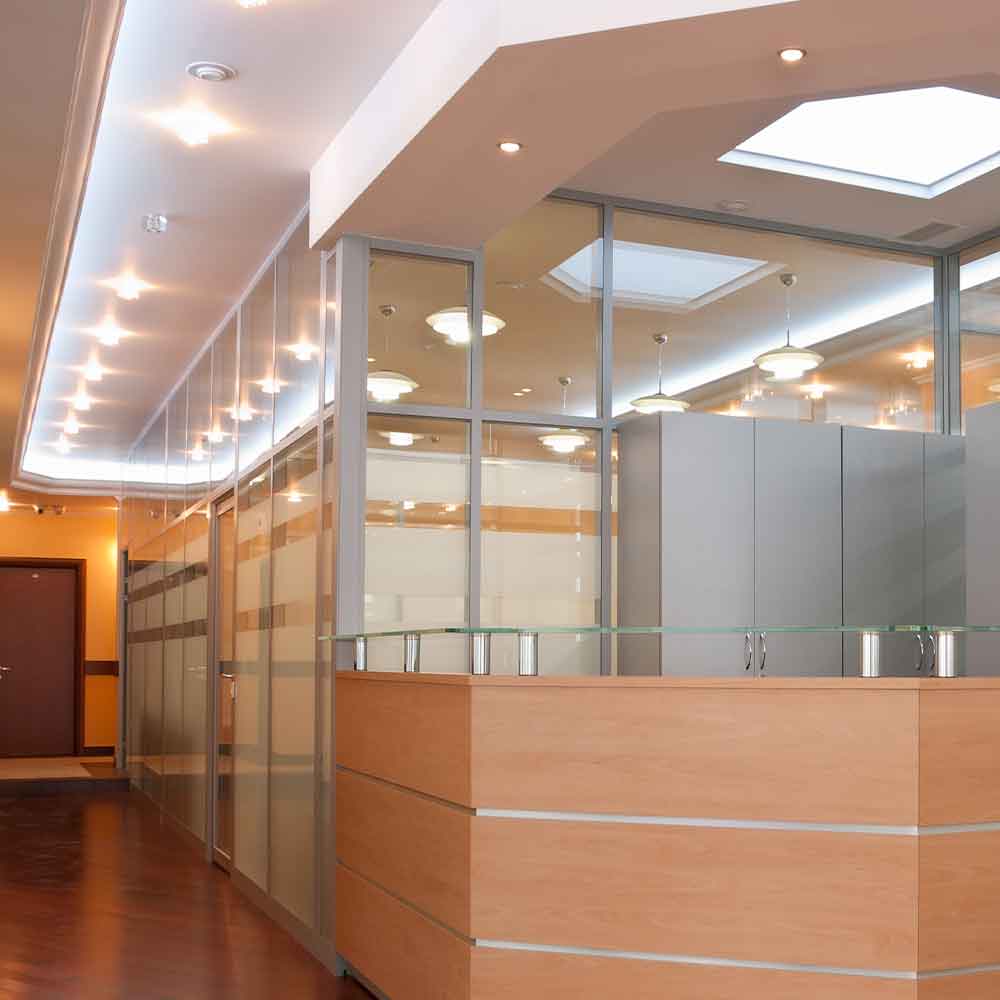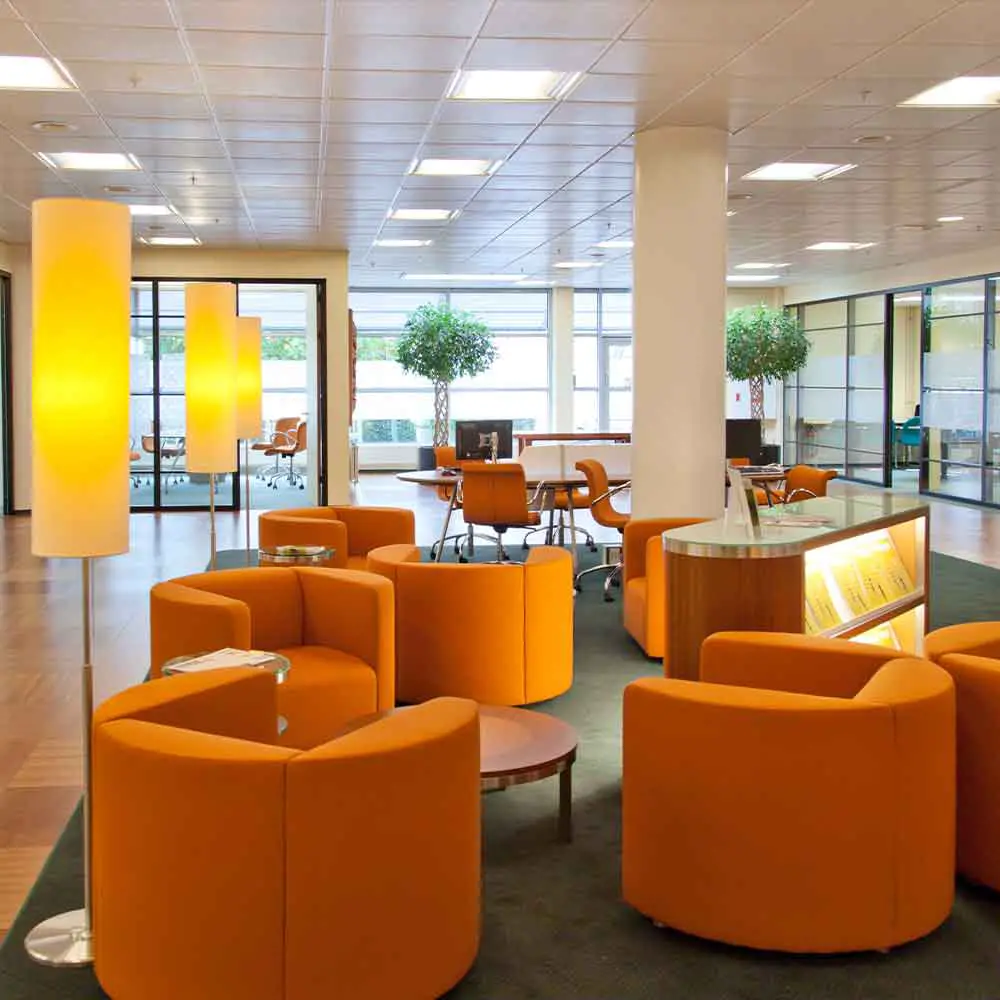 We Get To Know Your Business – So Only Recommend What's Right For Your Needs
When you ask us for a quote, we'll thoroughly assess what you need to keep your business properly lit at all times – whether you've got an office full of workers, or need to be sure that it's secure when your premises are unoccupied.
Our business's guiding principles are to bring our customers the best, most relevant products for their needs, and to supply and fit them at a time when it's convenient for them. We know how important it is to keep your business operating as normal whenever possible, even when you need commercial lighting installation work.
So we'll always set out to keep any disruption to your operations to a minimum, and give you a clear picture of what work we will carry out, and when.
Businesses' needs from their commercial lighting installations can be very different. So we don't treat any two jobs the same – each is as individual as the companies, organisations and people we work for. We will recommend and fit only the best products available to achieve the results you want.
Lighting for businesses is no 'one size fits all' operation. So we find out what makes your operations tick, its 'pain points' when it comes to security and making everything look and work the best it can, and recommend sound, realistic solutions and products.
Is it time to switch your business to LED lighting?
The cost savings which can be achieved by switching to LED lighting are impossible for most businesses to ignore.
Lighting accounts for between 20 and 40 per cent of a business's typical energy costs, and yet LED lighting uses around 80 per cent less energy than standard fluorescent bulbs. So even a rough calculation shows that it cuts the proportion of your business's costs spent on keeping the light on to between four and eight per cent of your total running expenses.
Who can afford to ignore those kinds of savings?
LED lamps don't get hot to the touch, they give instant light, and recent years have seen their prices come down considerably, making them every bit as affordable as standard incandescent bulbs – even more so when you think about not having to replace them anywhere near as often. 
Don't let your business get left behind when it comes to discovering the greater reliability and lower running costs you could be enjoying by switching to using LED lamps and bulbs.
Talk to us at 7 Electrical Group to find out more about the benefits you could soon reap – simply by switching on to commercial LED lighting.
Commercial and LED Lighting Systems and Installation FAQs
How can taking a look at my commercial lighting system save me money?

Every business is looking more closely than ever at how it can control its costs – especially those, such as energy, which can't be avoided.

Modern commercial lighting systems have many benefits over those of, say, 20 years ago. The main advantage is that they give you far more control over how much light you put out. In turn, that means they can also save you money by only producing the amount of illumination you need at any time. 

You're used to being able to control precisely the level of heating in your premises – well today's sophisticated control systems mean you can now do the same with your lighting.
My business's lighting has served me well for many years – why should I go through the disruption of changing it?

Well firstly, at 7 Electrical Group we do everything we can to keep that disruption to a minimum – we can often carry out your commercial lighting upgrade while you continue working.

And secondly, if you're still relying on incandescent or fluorescent lighting, you're missing out on the softer, more relaxing ambience which modern LED lighting can give you. 

Your staff are likely to find it easier to work in, you'll be saving money – and yet, your customers or visitors are hardly likely to notice any difference.
Would centralised or single room controls be best for my business lighting?

This is one of the main questions our experienced advisors will try to answer when they visit to carry out your lighting survey.

If your premises consist mostly of one large, open space, then you will benefit from keeping lighting levels consistent across all areas. But if your business has several individual rooms or areas, we may advise you to have separate lighting controls for each room. This will allow you to light only those spaces that are being used, so potentially saving energy costs.

Modern, automated lighting controls can also help save energy. These use sensors to detect when someone has entered or left a room, and will automatically turn the lights on or off. So you know for sure that the lighting is only being used when it's needed. Again, we will help you choose whether one of these systems would benefit your business.
What is the IP rating relating to commercial lighting, and how do I choose one which is right for my business?

IP stands for Ingress Protection and is a measure of the level of protection a light fitting has against dirt or water getting into the inner workings.

So you should consider whether the lights which you are having installed are likely to need such protection. An IP rating consists of two single digits, the first showing its resistance to solid objects, and the second the level of protection against liquids. So the higher the value of each digit, the better the protection.

The level of protection against solids is measured between 0 and 6, and for water and other liquids the scale goes from 0 to 9. So for any outdoor space or where there might be high levels of dirt or dust, for example, we would suggest lights rated at least IP65.
Why Choose 7 Electrical Group To Install and Maintain Your Commercial Lighting Systems in Liverpool?
We bring you more than 25 years' experience in the industry working for both residential homeowners and commercial clients.
We're fully certified by ECS (the Electrotechnical Certification Scheme). So you can be sure that our electricians work safely and to the highest standards.
Your work will always be carried out by Electrical Registered Competent Persons
We will respect and take the utmost care to avoid damage to your property, existing walls, decor, flooring, etc. We do everything we can to limit disruption while we work, and will always tidy away and clean thoroughly when we've finished.
FAIR & TRANSPARENT PRICING – free quotes and consultation are always given regardless of the type or size of job.
We are based in Liverpool city centre which gives us great access to all areas across Merseyside.
The staff you'll deal with are all courteous, uniformed professionals.  We take great pride in our work, appearance and lifestyle and always aim to deliver premium quality finishes to exceed your expectations.
If you want any advice on commercial lighting installations for your business or organisation, call us at 7 Electrical Group. We will arrange to discuss your requirements and the solutions we can offer when it's convenient for you.